WHAT'S A COMMON THEME AT THIS TIME OF YEAR?
Lots of people join the gym every January, aiming to lose all that Xmas weight gain but end up quitting by February.
The smokers! They make a commitment to stop smoking, but often after only a few days of not smoking, give in to the cravings and light up again.
Many decide to turn that business idea into a reality – but often burn out quickly and give up
WHY IS IT ALL SO HARD TO ACHIEVE?
Because HABITS are always going to override your plans because HABITS are much more powerful. These HABITS are so ingrained they keep you from reaching your goals.
If you want to achieve your goals then you must re-wire your HABITS.
If you want to achieve your goals, don't work on your PLANS. Instead, spend time and effort to re-wire your HABITS.
Maybe you have already tried some methods to change and re-wire your habits. Many believe all you need is:
MOTIVATION – and of course you do, but it is not enough on its own.
WILLPOWER – sounds good, but do not depend on it, and it is not enough on its own.
HYPNOSIS – this is by far the quickest and most successful way to make change happen because hypnosis is a technique that's been proven over the centuries, across different cultures, by re-wiring your UNCONSCIOUS mind.
Hypnosis allows you to get rid of those bad habits and distractions that hold you back from achieving your goals, and helps you focus ONLY on the beliefs, actions and decisions that move you closer to success.
You must change your habits to change your future
WHY DOES HYPNOTHERAPY WORK SO WELL?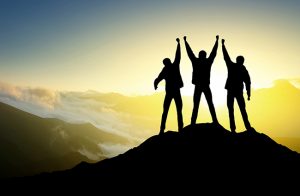 Hypnosis works almost instantly and the positive effects will allow you to make the changes you desire.
DO YOU want to discover how simple it is to rewire your ingrained habits and achieve your desired goals? – make an appointment today – in person or Skype.
Susan: 0419 606 171