Welcome to Susan Ross Hypnotherapy
If you are motivated to change, then hypnotherapy simply works
SUSAN ROSS

If you are motivated to change, then hypnotherapy simply works
WHO
I see clients who are interested in making a change in their life, healing trauma, fears, anxieties, habits, unexplained infertility, birth fears, birth healing and much more.
WHERE
Available Australia , NZ, Canada,, USA, England, Sth Africa via Zoom.  As long as you have good internet connection and a quiet place, we can get it done.
GOAL
Our goal, should we decide to work together, is that you achieve your desired outcome.
APPROACH
My approach is intentionally simple because it is designed to bypass the part of the mind that keeps people from making the changes they desire.
HYPNOTHERAPY
Hypnosis is not new. It has been practised for thousands of years.
TALK TO ME 0419 606 171
Now, you could book in with a 'talking therapy' model – and there are many available – where you could spend weeks, months and sometimes even years 'in therapy' and talking and analysing the event that caused your problems – consciously! – OR you could book a hypnotherapy session and be surprised and delighted with how quickly your problem is resolved, usually 3-6 sessions only, by simply accessing your unconscious mind.
Subscribe to get our best offers, newsletter and receive my FREE e-book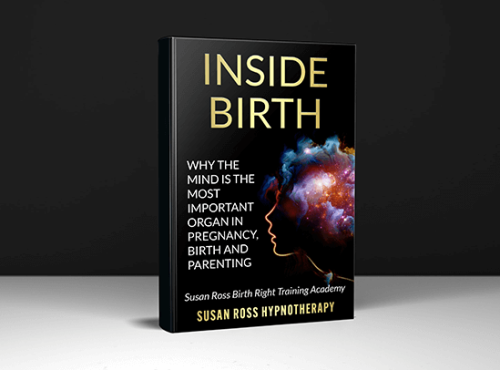 I was very sceptical of hypnotherapy at first, I have a background of trauma and mental illness with lots of therapies over the years.  After just two sessions with Susan I was able to use practical strategies, in real time, to help with my anxiety and trauma responses. This ability extended during an emergency c-section a few months later, I am certain that had I not participated in these sessions, I would be dealing with a new trauma all together.

I am very grateful for Susan and highly recommend her services.'

Jess

Susan Ross hasn't cured my Parkinson's disease.
What Susan has done is customise her skill as a hypnotherapist to assist me to relax as required while reducing some of my more challenging symptoms and there is a marked reduction in the days following each session.

I'm a very happy customer who strongly recommends you give Susan a call and see for yourself what hypnotherapy can do for you.

Martin

I can't thank you enough for helping me to unblock my overeating habits.  I can't believe how quickly this worked and how it has changed my life – and my weight.  I feel awesome for the first time ever.

Sally

Thank you for helping me finally get rid of my fears and find my power – I now feel so confident and in fact got that promotion.

Ben

I never thought I would be able to face going to a hospital or doctor ever again.  My fear just seemed so overwhelming and was crippling.  After just 2 sessions I could not only manage to drive past a hospital but was able to accompany my 4 yr. old in for day surgery.  I was really O.K. and surprised myself.  This was brilliant.  Thank you so much.

Molly

I couldn't imagine ever going through another pregnancy and birth after my traumatic first birth, but we desperately wanted another baby.  I am so glad I found you.  These sessions have changed my life and I am now pregnant again and really looking forward to the birth.  Thank you also for the Inside Birth classes – I just wish I had discovered all this first time around.

Amanda